Raw Material Spotlight : Dead Sea Salt
Why we love dead sea salt :
This salt is mineral rich and one of the best therapeutic salts for using in hydrotherapy or salt therapy . It contains 21 minerals. Some of the essential minerals it contains are magnesium, calcium, sulfur, bromide, and iodine just to name a few . These minerals naturally occur in our bodies and are essential to many body functions however they must be replenished due to the body using through the day . Not only are the minerals great for helping organs like the thyroid and nervous system they also aid in soothing muscles ,skin hydration, and cleansing the skin.
Quick Look : Key Minerals
Magnesium: Promotes quick healing of skin tissue

Bromide: Soothes skin, relaxes body muscles, and calms nerves.

Iodine: Important functioning of the thyroid gland and aids in the body's metabolic exchanges.

Sulfur: . Known as a powerful detoxifying agent, as it works closely with the liver to rid the body of toxins.

Potassium: Helps balance moisture in the skin and body, aides in the reduction of water retention and in the nourishment of cells, and regulates the nervous system.

Calcium: known to strengthen bones and teeth but also cleanses pores.

Sodium: Relieves stiffness and muscle cramps. Sodium is also a powerful detoxifying agent as well .

It is in all of our salt soak blends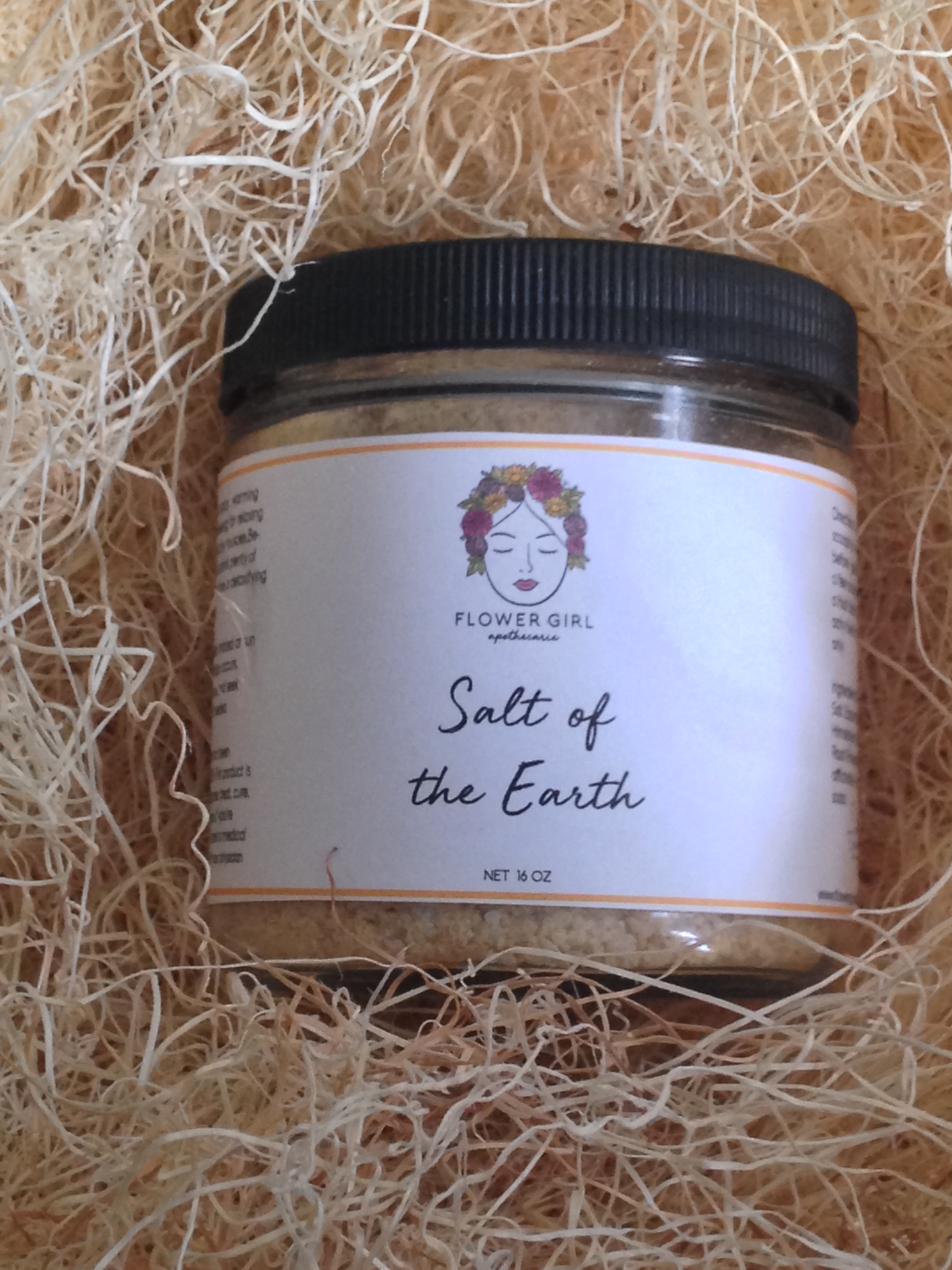 This soak can be perfect for soaking tired muscles or achy feet . We like to use it as a foot soak around pms time , perfect for inflammation and bloating that happens around the time of the month for some women. Add a few flowers to the foot bath and make it festive!
Click here to purchase . We have this product available in 8 oz or 16 oz jar.